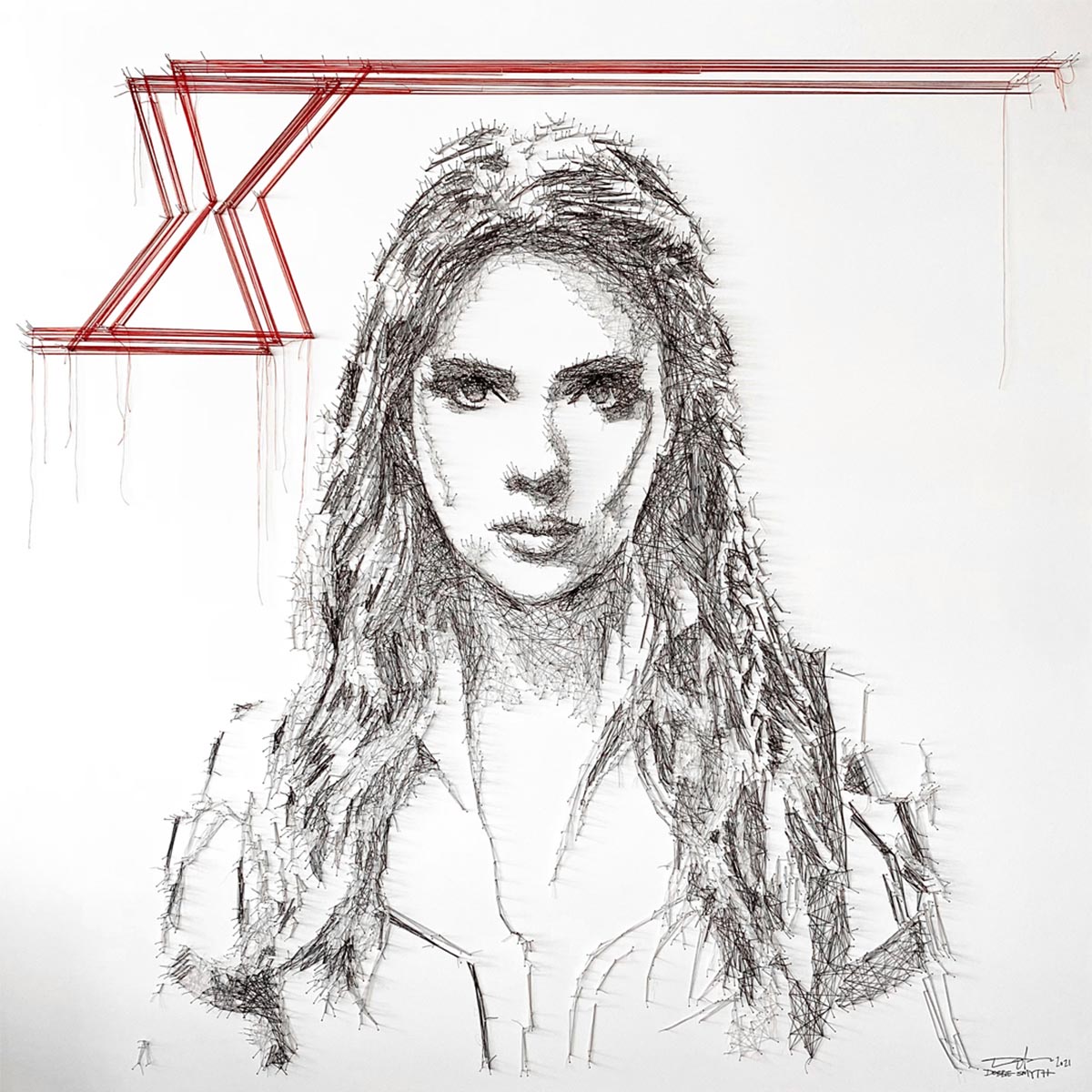 Being most identifiable by their statement pin and thread drawings; Debbie Smyth Art's work encompasses large-scale wall installations, live event art and smaller framed pieces for interiors.
As a studio, they have a wealth of experience in creating wonder and joy with their unique installations. Captivating viewers with an unexpected and unorthodox application of traditional materials.
Past collaborations and clients include Adidas, Disney, Mercedes Benz, Liberty London, Marvel, Hermes, Ellesse, The New York Times, Toshiba and Sony.